Fine craftwork from Saxony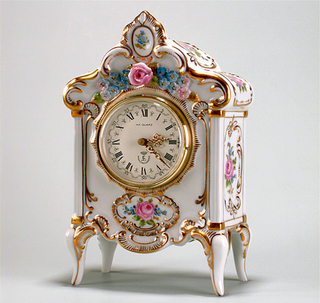 Hand painted china has always been a special present for special events as well as stylish testimonials of craftwork in Saxony where in 1708, the european china has been invented in Dresden and where the european china painting has been established.
This tradition is being continued in my workshop. I am painting white china of well-known german and french producers of almost all genres.
This includes classical floral design and costly Watteau`s Painting, but also birds and insects themes, hunting and wild animals sceneries, Ming Dragons, families` coats of arms, porcelain tile in the tradition of Iberian "Azulejos" or painting in the kind of the saxon romantic Ludwig Richter. My animal figures painted in a bizarre way are favourite collector`s items.
Because of my exclusively hand made painting every single piece may be considered as unique.